7 Ways Your Home Office Is Making You Less Productive And How to Fix Them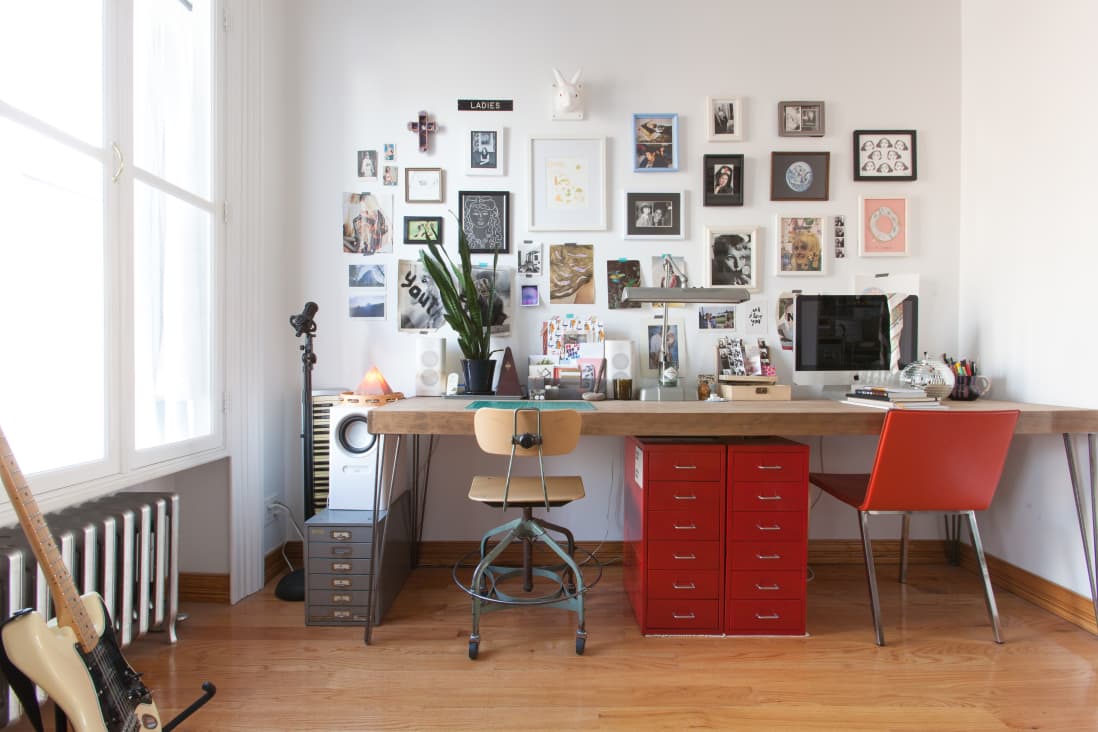 If you're lucky enough to have a designated home office space, then you've probably been through the process of designing and redesigning (or organizing and reorganizing) the area what feels like a million times. Should you add a lounge chair to the room? Do you need a standing desk? A corkboard for ideas? A plan to eliminate all clutter whatsoever? When you spend so much time in one area, it's natural to want it to feel perfect. When it comes to a home office, the stakes are that much higher: Yes, it has to feel good, but if it isn't making your work tasks easier and your workflow more efficient, then what's the point? 
There are actually quite a few ways your office can negatively affect your ability to hit deadlines and stay focused. The quickest way to create a workspace that doesn't help you work is to make it uncomfortable.
However, as other experts explained, comfort doesn't necessarily mean an endless supply of snacks, creative chaos, or a million half-full notebooks and to-do lists. It turns out that creating the most productive work environment is about combining comfort and function. To help you create your most functional, cozy WFH space, here are 7 ways that your home office might be making you less productive right now — and how to fix the problem spots before your next Zoom call.
1. It doesn't make you feel good.
Odds are that if you aren't very proud of your workspace, you won't want to spend much time in it.  And if your office area also makes you feel bad physically (uncomfortable desk set-ups are notorious for causing neck, back, and hip issues), then you're really making your life difficult. Investing in posture-friendly workspace solutions may seem too indulgent, but if they're going to make you feel better day in and day out, they can be incredibly valuable.
Consider how a height-adjustable desk, lounge space to put your feet up, or a comfortable desk chair can impact your productivity. Having WFH furniture that allows you to change positions throughout the day will help you gain a new perspective and spark inspiration.
Even just trying out a standing desk, or even a desk to help you work from your bed comfortably, may make a huge difference in how you feel throughout the day. Ultimately none of us is working efficiently if we're dealing with nagging aches and pains throughout the day.

2. It doesn't match your personal style. 
It's easy to let home office decor fall by the wayside. Maybe you think that having a more straight-forward, bland workspace will echo your previous office. 
When you feel at home you do your best work, So, being yourself in your space plays a large role in productivity. From your clothes to your décor to your workspace, the desire to look 'professional' while still being comfortable can be achieved.
This doesn't necessarily mean you have to change up every aspect of your office, but adding some colour, personalised details, or art to the space certainly can't hurt.

3. It doesn't match your needs.
When you put together your home office, were you simply throwing a laptop and some filing folders in a corner, or did you really think about how it should work for you and your lifestyle day in and day out? Either situation is understandable, but being thoughtful about how well your office matches up with your day-to-day needs can be a game-changer when it comes to productivity — especially if your office is in a room that serves two purposes, like a guest room or living room.

Make sure dual-purpose rooms truly accommodate your needs. Many WFHers have creatively turned other spaces into workspaces. If your office turns back into your living room after 5:00 p.m, be sure that your space is set up for success when you need to be focused, A great way to stay motivated and alert is to have good lighting to keep your energy on point.
If you work from your living room, you might want to add a "work supplies" station or drawer where you can easily access anything and everything you might need for your work day. Bonus points if you can easily hide all of this away at the end of the day. Even using a storage ottoman to keep chargers, pens, papers, and notebooks at close hand but out of sight on your off-hours might be a game-changer.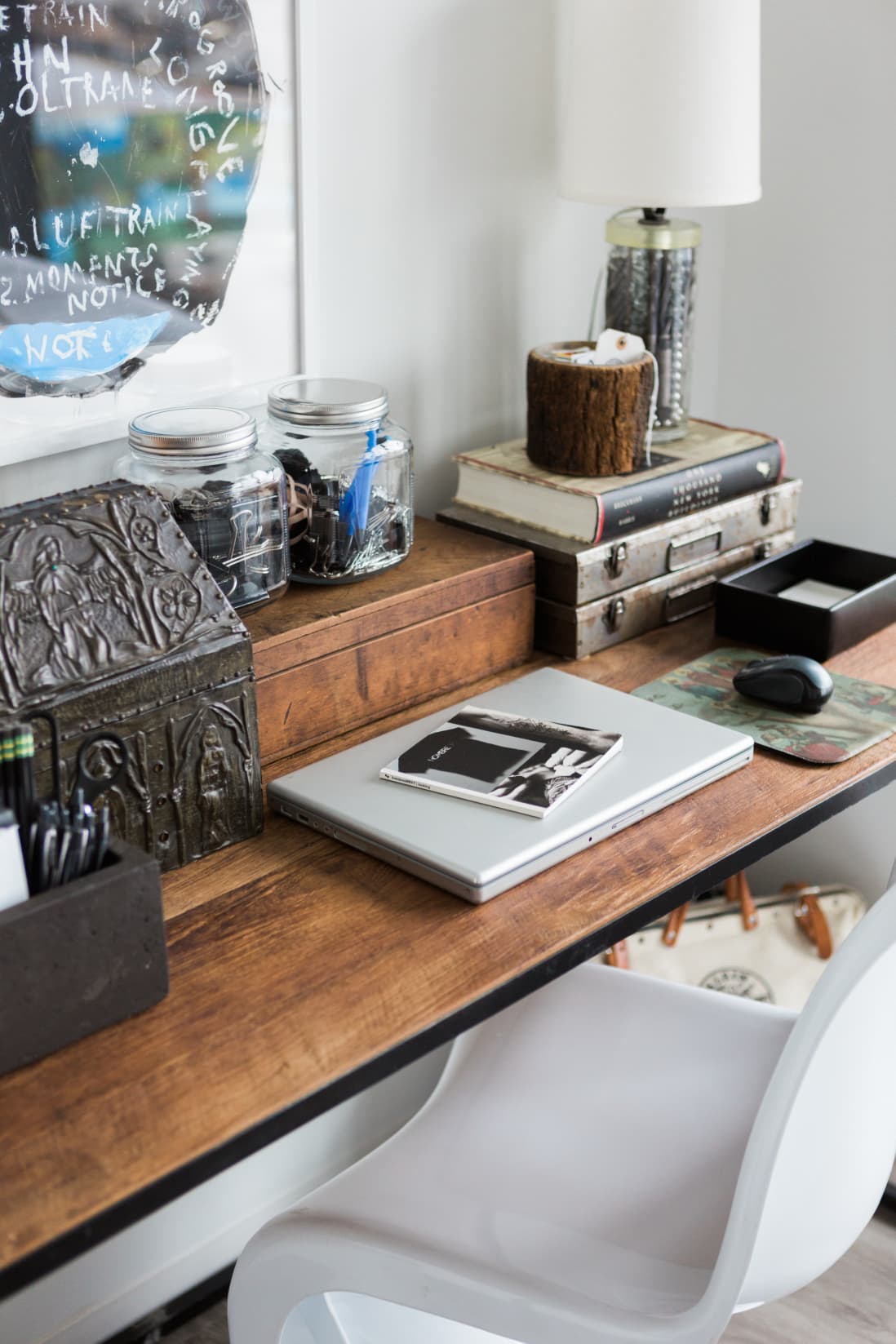 4. Your desk is

 

too

 

messy.
Contrary to what you may have read about disorganisation and creativity, a messy desk doesn't make everyone more productive. In fact, you might find that having a desk space with less clutter means less clutter in your mind, too. 
It's so hard to focus and concentrate when you have so much stuff staring at you, Keep your desk clean and neat, with everything but the most consistently essential items put away.
If your desk doesn't have drawers, consider adding a filing cabinet or some stackable desktop drawers to the space so you can make sure that clutter is out of sight whenever possible.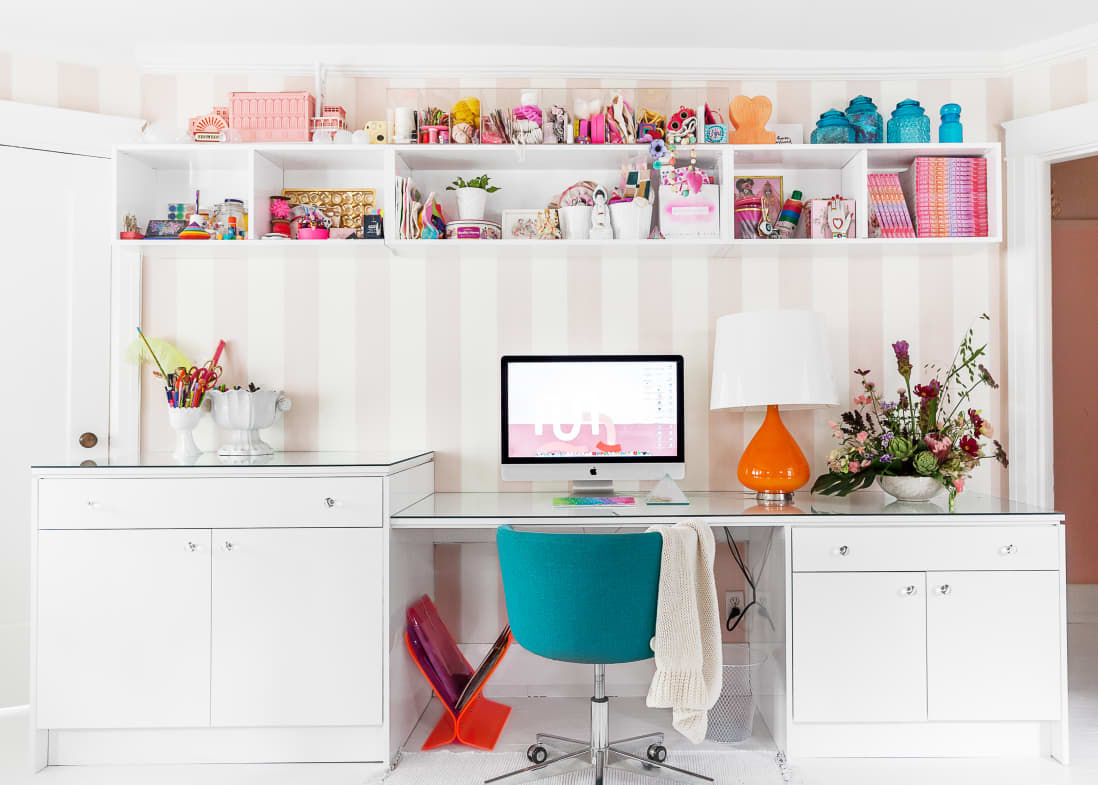 5. You aren't digitising papers.
Speaking of messy desks, if you happen to have a desktop overflowing with loose papers, bills, contracts, and other documents, it's time to digitise at all. It can seem daunting at first, but ultimately it will save you so much stress (and clutter).
You could create a filing system in a filing cabinet to file all your papers away. Or, if you don't have space in your office (especially for those of us working from home), then it is truly time to go digital. The remaining paper gets shredded. And as she points out, doing so can save you a lot of space: With today's technology, one easily affordable flash drive can store more than two filing cabinets and a closet.
It may take a little effort in the short-term to organise all of the papers, but it'll be worth it for years to come.
6. The lighting leaves something to be desired.
Lighting may not seem particularly exciting, but it can make a huge difference in your mood during any given workday (especially if you live somewhere with frequent cloudy or rainy days). 
Good lighting is a great way to feel productive in your home office and is key to looking professional during countless Zoom meetings. Consider updating your light fixtures and bulbs to give off a better ambiance around your workspace, Taking some control over the organisation and aesthetic of your home office is a great way to feel rejuvenated and productive while working from home.
Just adding a cheery desk lamp or investing in a ring light for Zoom calls and virtual meetings could give you a surprisingly effective boost throughout the work day — even if you didn't know you needed it in the first place.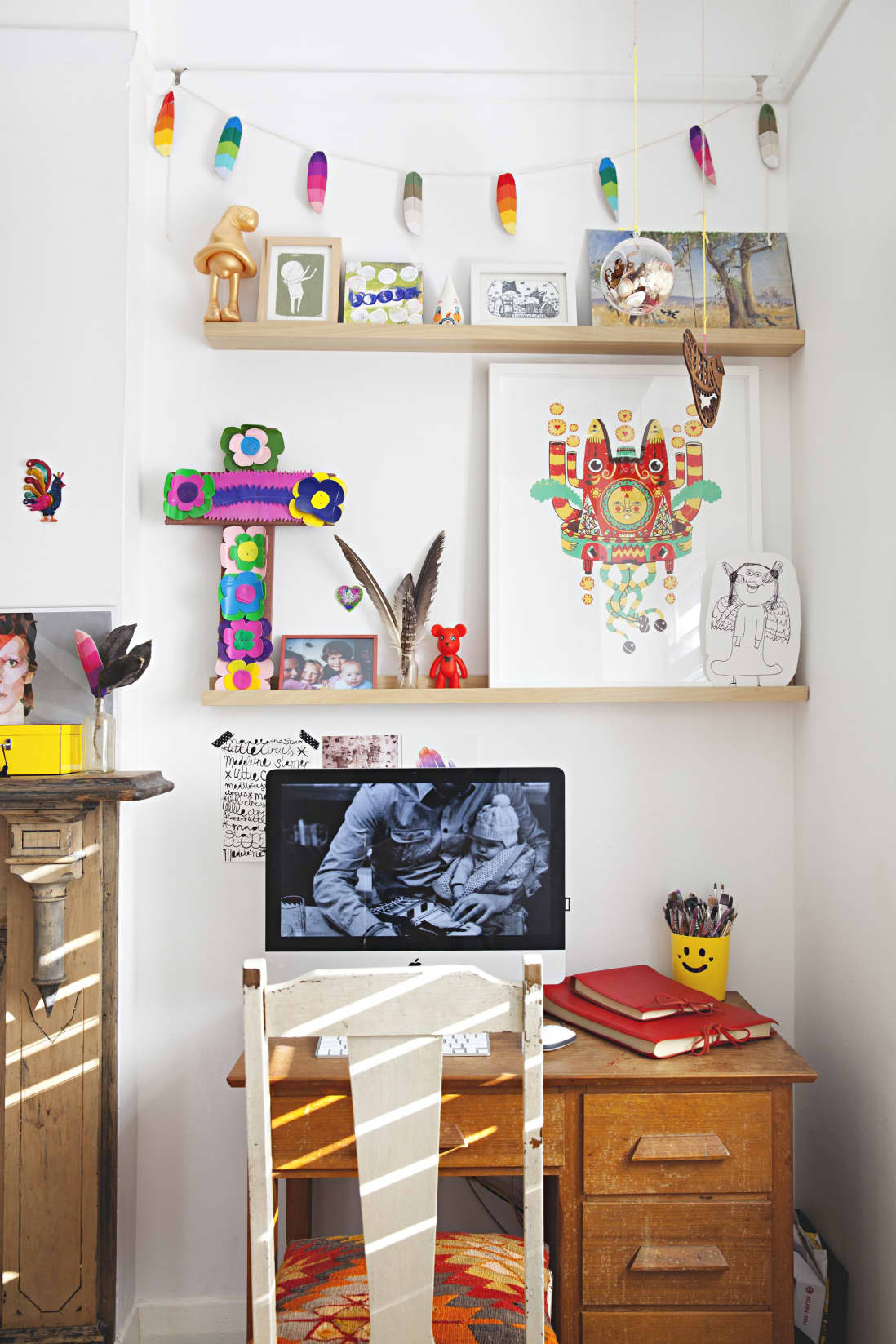 7. You're working through lunch… and eating at your "desk."
If there's anything to be missed about a traditional office space, it's the seemingly endless stream of free snacks. If you've been wanting to recreate that at home and have ended up only eating your meals at your desk while staring at your computer screen, you're likely not doing yourself any favours in the productivity department.
Having food accessible with your office causes you to ignore the signals your body may be giving regarding the need for breaks and proper self-care. Additionally good food, and proper eating habits themselves directly impact performance.
This tip isn't to say that you shouldn't snack at your desk when hungry (food is incredibly necessary for a functioning and creative brain, after all), but simply to consider having separate, intentional meal times away from your work and your desk when you can. This will help you relax, unplug, and be more thoughtful about your hunger cues.